Some months ago I showed my Zvezda Siege Tower in this
post
. I was built for a duel against my good friend Paul from
Paul's Bods
.
Now I realized I never showed you what I did with this tower. Well here it is.
Figures are from Italeri and two of Valdemar. The wall is made of styrofoam.
Enjoy the pictures!
Complete overview.
Tower closed!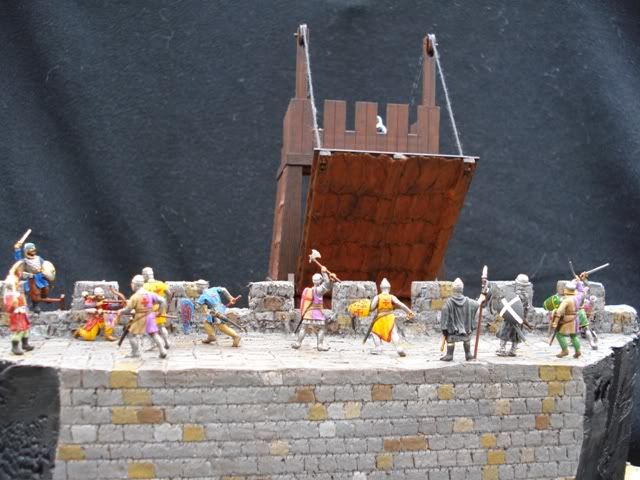 Tower half open!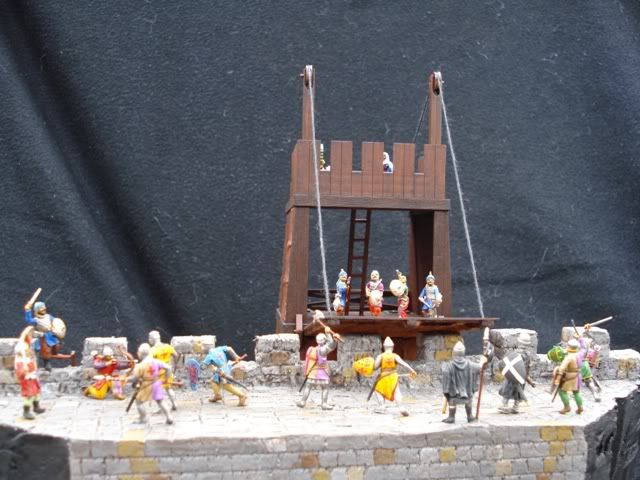 Tower open! The attack begins!
It was tricky to glue the figures on the right place!
Saladins army. Saladin on the top left.
Balians army.
Hope you like them!
Also welcome to a new follower:
- Markus Schenk from
The Dice Warrior
. A new Blogger and a good friend of me. Also a little bit crazy just like me. Nickname Capt Chaos:-D
Welcome to my blog!!!!!